I have been buying tickets in NS application. But all of sudden, from today morning I couldn't buy a ticket in the application as the message popped up written 'traveldate is invalid'. Do you guys know why it happens?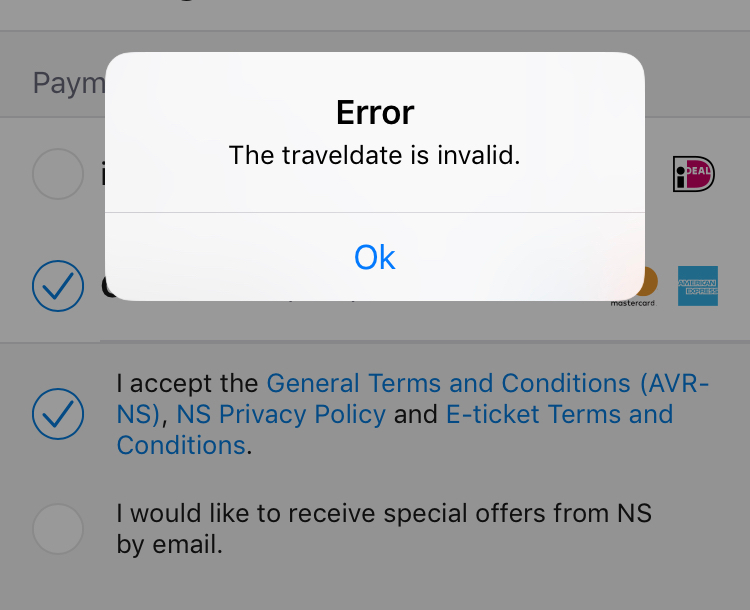 Beste antwoord door Miriam NS 1 januari 2019, 13:20
That's strange, Kirstelttm. It seems like there was some kind of bug then. I havn't received any messages of this today so hopefully this is solved by now.

If you experience an issue like this the fastest way to find a solution is to contact our customer service. You van reach them by phone via 030 - 751 51 55 or via Facebook or Twitter.
Bekijk origineel