Hoi allemaal. So the Dutch Flyer Ticket says that it is valid to/from all NS-stations. What about the R-net line between Gouda and Alphen a/d Rijn? NS runs that line, NS fare-rules apply on that line, but that line is not exactly an NS service...
Beste antwoord door Slidestops 29 augustus 2019, 20:27
As far as I know the ticket you will recieve is something like the one below.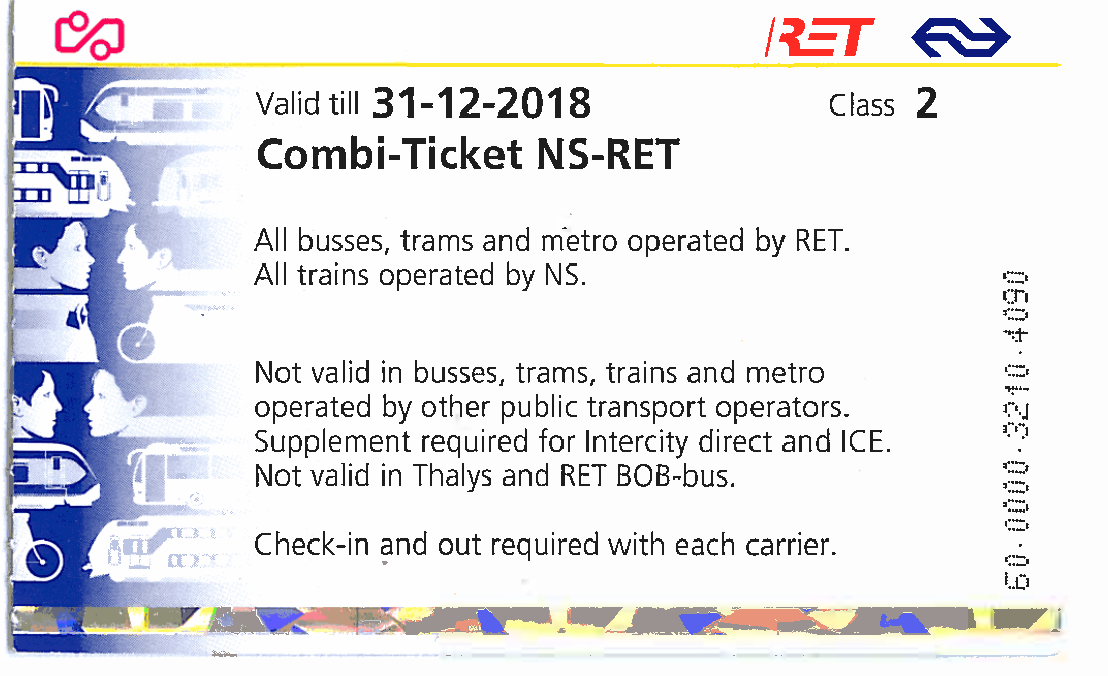 Tickets via Stena used to be valid to all stations in the Netherlands. This changed however.
Trains on Gouda - Alphen are not branded NS, but are operated by NS. So I would see no problem in using it over there.
Our information about this tickets says: Not valid in trains of: Arriva, Breng, Connexxion, Blauwnet, Keolis Nederland or any other Bus/Tram/Metro company. R-Net is not named in this list.
As our own information about the TAG-line says: All subscriptions and tickets valid for NS, are valid for Gouda - Alphen.
Maybe
@Loes
has more information, but I think the above is right.
@Robert B
Usually we know as much or even more about tickets, compared to the train manager/conductor
Bekijk origineel