Hi! I wonder why I can't change my NS flex subscription.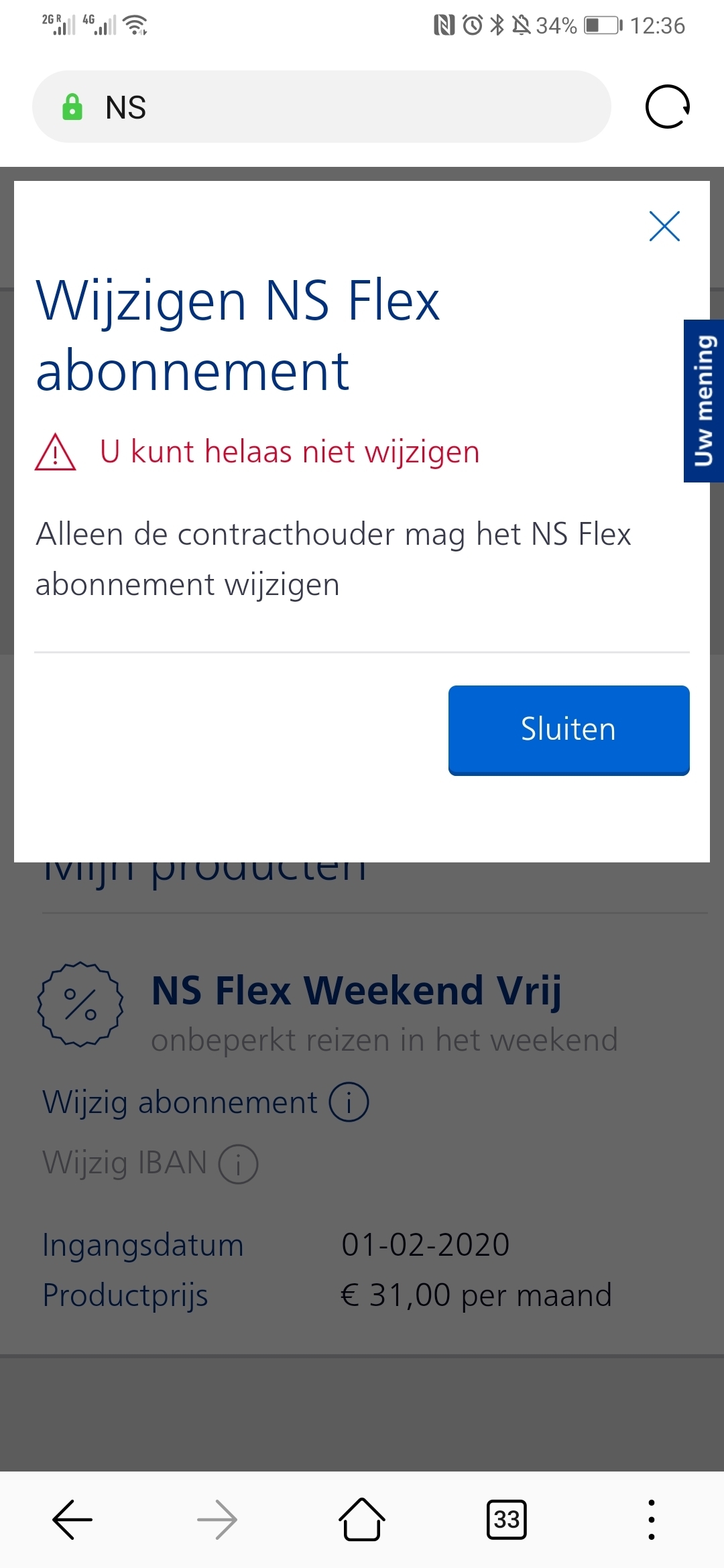 Thank you!
Beste antwoord door Stijn NS 5 maart 2020, 13:56
Good afternoon YunXiao and welcome to the NS Community!
loklok8 has already given you the correct explanation. Only the contract holder of the NS Flex contract can make changes to the contract. In extension, only the Mijn NS account of that contract holder can be used for that.
If you actually are the contract holder and should be allowed to make these changes, there might be something wrong with way your Mijn NS account is connected to your customer registration. In that case, it's best to contact our Customer Service. You can reach us by phone (030-7515155), Facebook, Twitter or Chat (top right option)
Bekijk origineel