Hello, I want to change my subscription from Dal Free to NS Flex Valley Benefit. I want the Valley Benefit instead because I moved closer to school and the Dal Free isnt needed anymore. But everytime I go to switch over to NS Flex and pick the Valley Benefit, the price doesnt change when I continue. It just says that NS Flex Dal Free 103 Euro. What should I do?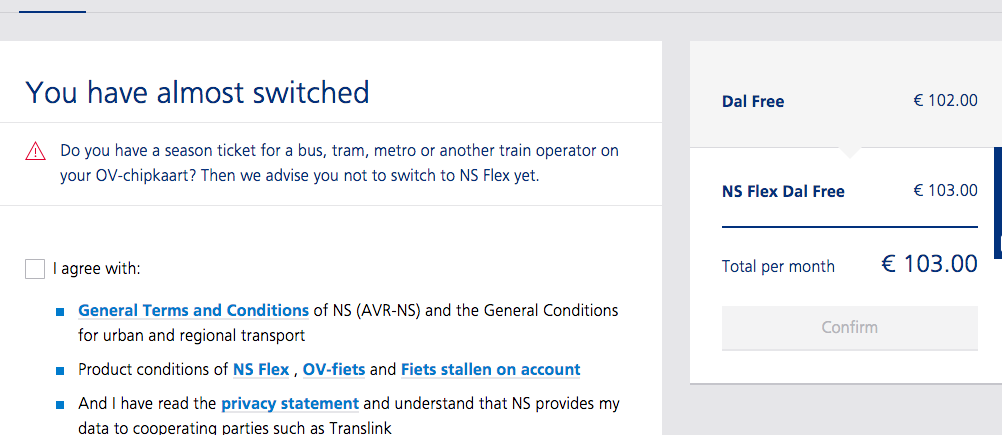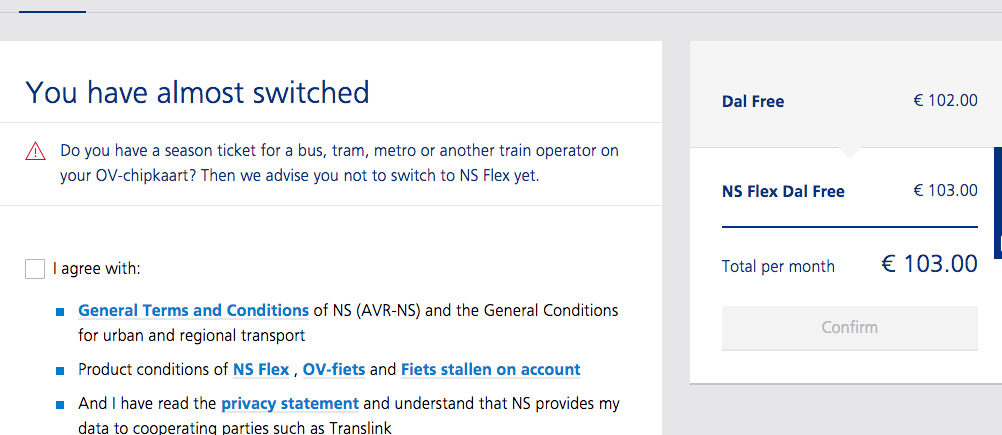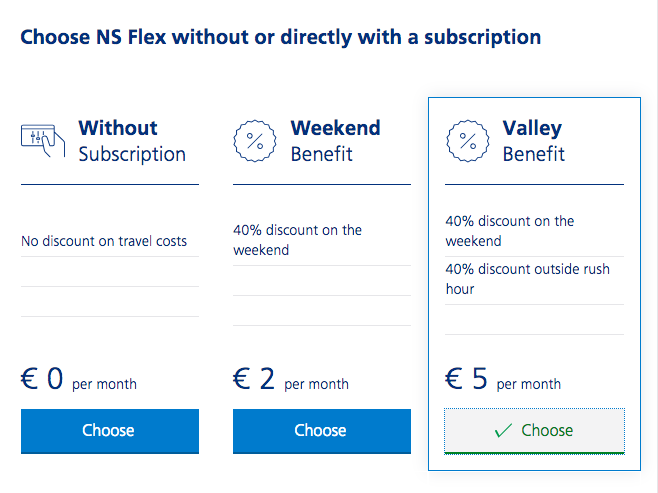 Beste antwoord door Iris NS 2 december 2018, 17:09
Welcome to our NS Community,
jhong91
:)
Did you already tried to remove the cookies in your browser and try it again? I hope the webshop will pick the Dal Voordeel NS Flex contract instead of the Dal Vrij NS Flex contract. If this doesn't help, please contact our customer service, so we can change the contract for you. We are 24/7 available for you: by telephone (030 751 51 55), on
Facebook
and
Twitter
.
Bekijk origineel