Need HELP!
I am using NS Flex in Delft. Since the end of the last month (about February 25th) until today (March 26th), I have never used public transports like buses, trams, or trains. But today, I receive a (monthly) email from NS, which mentioned that I have to pay 10,76 euro (plus 5 euro for the monthly fee) !!?? 
I have checked my bill on My NS, it mentioned the fee of 10,76 euro is for HTM, which I have never used during the previous month. (and plus, I have always remembered to check in and out) !!! 
So I would be very grateful if you can show me how I can solve this problem. 
Thank you for your attention!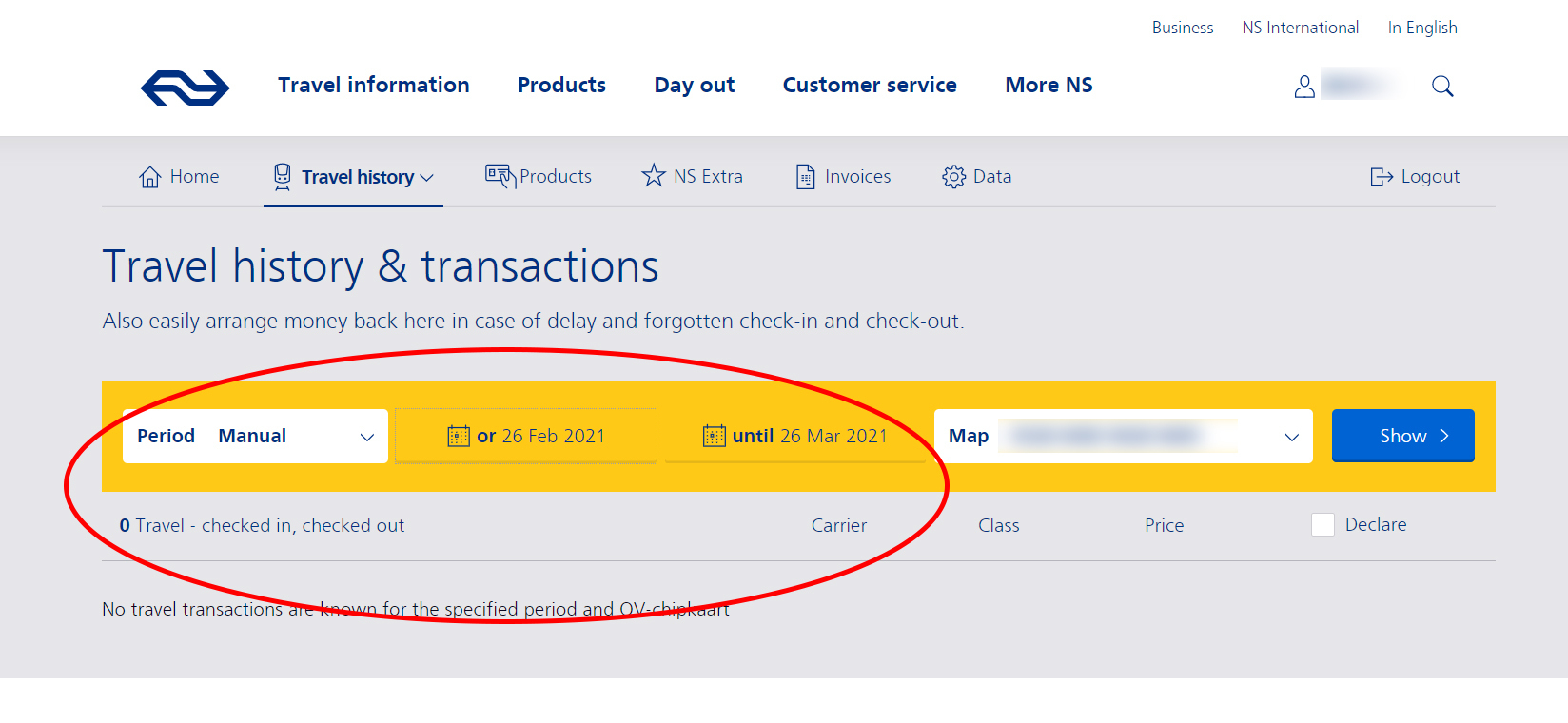 Beste antwoord door Stijn NS 26 March 2021, 11:59
Good morning Minh Nguyen and welcome to the NS Community!
If you scroll down in the invoice, you can see the actual traveldate or dates that this is related to. I would recommend to check this in orde to see if they are perhaps trips that you did make, but outside the dates that you expected.
In case the billed amount is still wrong, I would recommend contacting our Customer Service, by phone, Facebook, Twitter or Chat.
Bekijk origineel