I am a frequent traveler with NS, using the Dal Vrij abonnement. I have several problems that I want to address here.
It all started when I traveled from Den Haag Mariahoeve to Amsterdam Zuid on Tuesday 14/08/2018. I topped up €20 at 10:54 then checked in at the same time (10:54) to catch train at 10:57. When I checked out at Amsterdam Zuid at 11:44, I was charged for full fare. I am pretty sure that I was checked in outside the peak hour.
Therefore, I checked my travel history on my NS Apps but it always said "please wait, we are retrieving your transactions.." Then I checked Mijn NS on mobile browser, and it showed that I checked in at 08:31 in Mariahoeve and checked out at Amsterdam Zuid at 11:42. It's so ridiculous as I would have not been traveled for 3 hours.
Later that day, I went to the service point at Amsterdam Centraal, the attendance printed out my travel history and it is the same as I saw on Mijn NS. I also saw that I topped up at 10:54 before I checked in at 08:31, which is so strange. I showed her the notifications on my phone that I checked in at Mariahoeve at 10:54 but she said she can't do anything about that. She told me to call the customer service, which I did right away. Unfortunately, she said that she can't see or retrieve my travel history on her system, perhaps just like what happened in my NS Apps. She advice me to call again tomorrow.
Then I went back to Den Haag Mariahoeve and checked the check in pole that I used that morning. It showed that the clock on the screen was late by around 2.5 hours. That makes sense why when I was checked in at 10.54 it was recorded at 08.31. I took photos of the screens of the broken pole and the right one, which I attached below. And the notification which shows that I checked in at 10:54 is still on my phone screen (and I did screencapture it).
The next day, I called the customer service again and also told the story about the broken check in pole, but she said the same thing: since they cannot see my travel history on her system, she can't do anything about that and advice me to call again later. Then I checked my NS Apps again and my travel history is still can't be seen. (I guess both of it come from the same system)
So, there are several problems here. First, one of the check in pole in Den Haag Mariahoeve is broken, and it may compromise not only the traveler (when they're wrongly charged like me) but also the NS itself (what if somebody checked in on the peak hour but the clock said it is still outside peak hour?). Second, There is an error in the travel history system. And perhaps it might be only MY travel history, since I can't see it working on my NS Apps. And lastly, I don't know how do I address this problem other than to the customer service, and they're also not really helpful (since they can't see my travel history on their system).
Based on the story above and the problems that I addressed, I would like to ask the following:
How do I get the refund with this kind of matter?
If the customer service can't see my travel history on their system and can't proceed with further steps on my problem, is there any other way to address this problem directly?
I am looking forward for anyone's help or explanation. Sorry for the long story.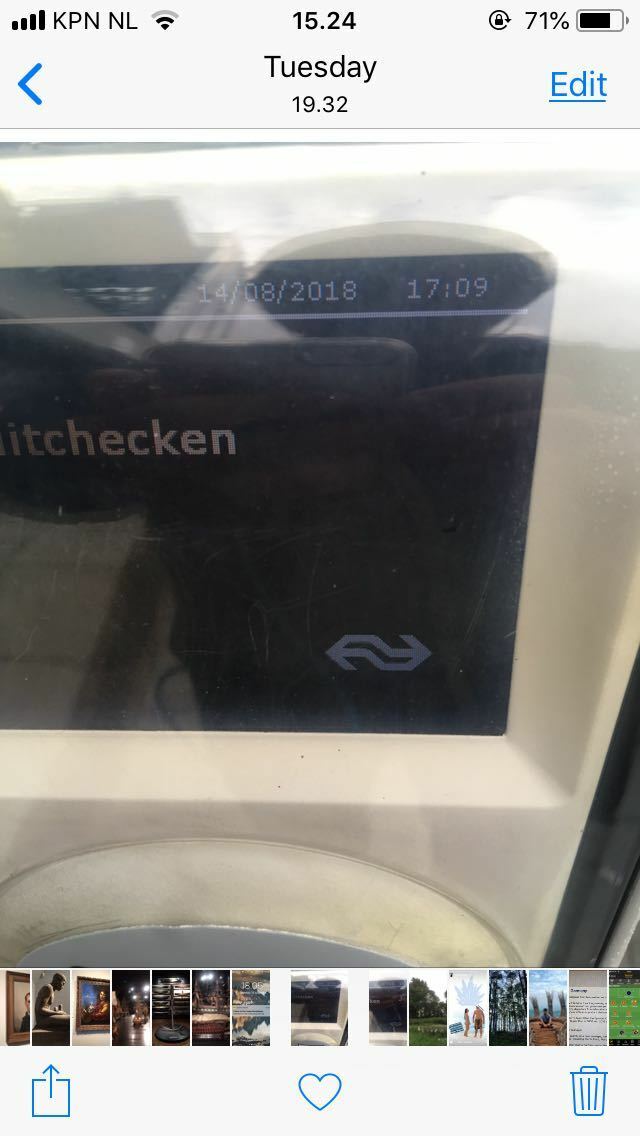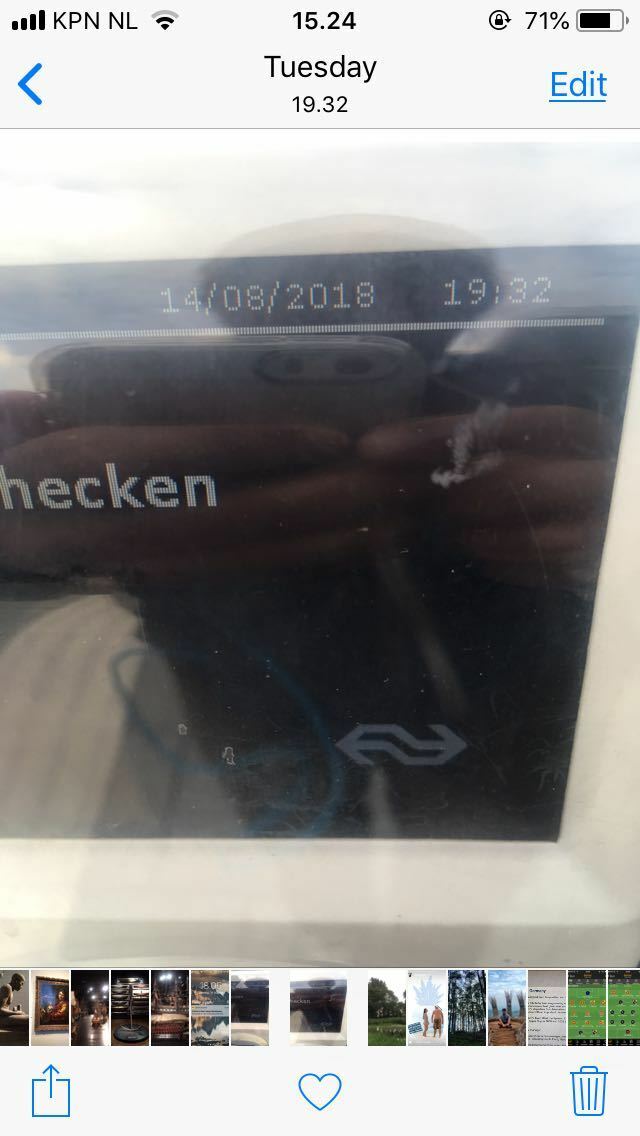 Beste antwoord door Christiaan R 23 augustus 2018, 14:53
After contacting Jouke on private message, I've got the best solution of this problem.

First, I'll get the refund within 3 weeks. Since the problem is true, as I was explained that one of the post in the station has incorrect time, I will check that specific post again to see whether it is still incorrect or not. If it's still incorrect, I will inform Jouke so that he can ask the technical department to fix the post and to prevent similar mistakes in the future.

Thanks to Jouke for the solutions!
Bekijk origineel