Hello,
I wanted to get a ticket along with the bike ticket. The mobile app redirected me to browser for the bike ticket. I had to select again the bike ticket in the cart. The payment was done in ING app. The completion was done in the browser. Then, I moved to the app but couldn't find the ticket.
Now again I purchased a ticket this time passenger ticket plus bike ticket in cart. Again same process. No ticket in the App.
Later after delays, I received email to download the tickets.  By now, I have 3 tickets. 2 for bike and one for myself. This is seriously annoying and confusing interface. 
Could someone refund the additional bike ticket which was purchased because of this confusing mechanism of the app?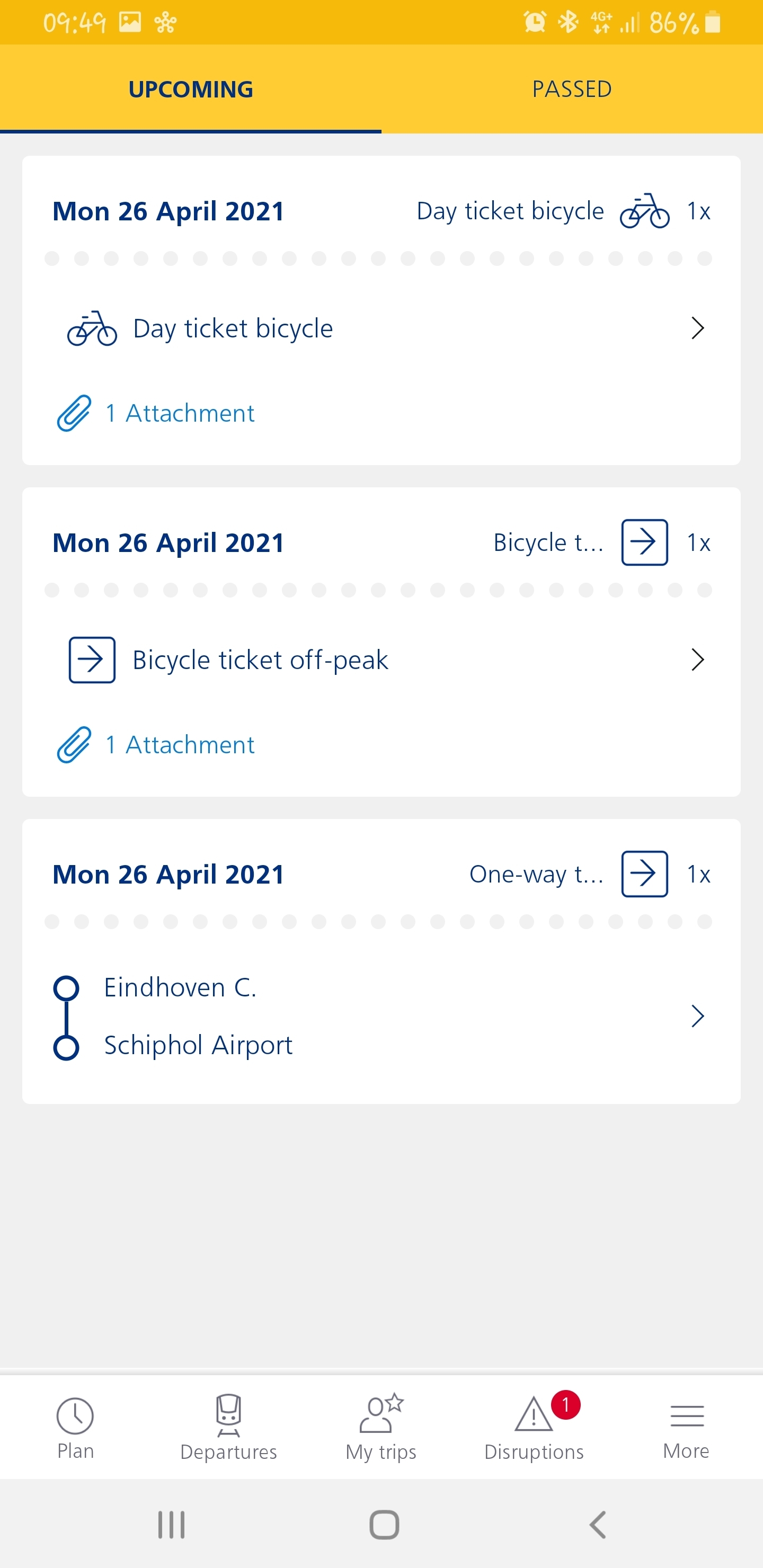 Beste antwoord door Thom 26 april 2021, 10:21
A weird situation. Contact Customer Service. We cannot help you here, as we do not have access to your private information.
Bekijk origineel