Hey everyone,
I'm very curious how is it possible in our modern age that I can buy a mobile ticket only if I have a Dutch bank account. Netherlands is not an isolated and closed country like Russia or North Korea.
I want to buy mobile tickets even if I'm a tourist for one day. Ticket machines are soooo 1990s.
What's the reason? Even in the communist Belarus (which is still an isolated dictatorship) you can pay your train tickets with Visa/Mastercard.
Thanks!
Beste antwoord door iMark 5 juni 2018, 17:00
Since a couple of months you can pay for your tickets with American Express, Mastercard or Visa.
When you go to the NS website you can order your ticket. When you go through the process you will eventually see this screen: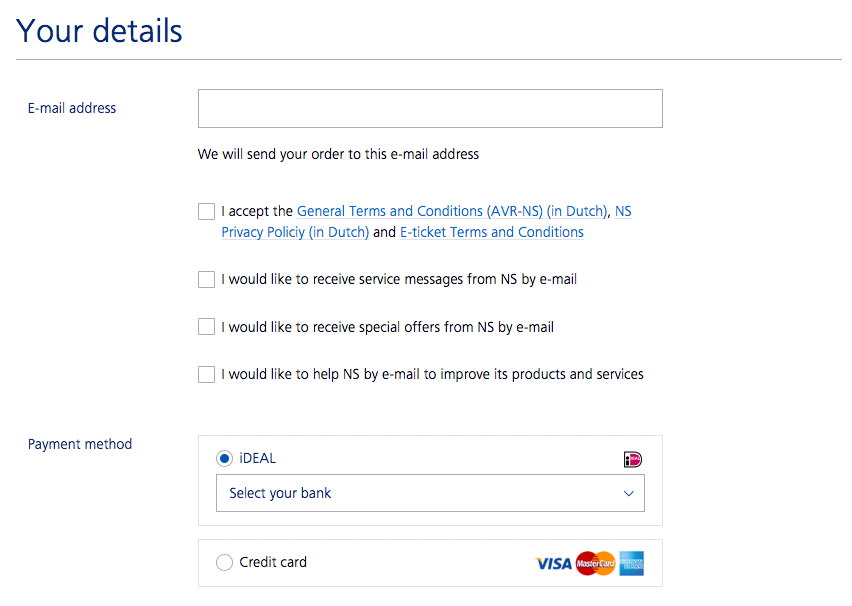 After your payment you can load your ticket in the NS Xtra app, which needs to be on your smartphone.
Bekijk origineel