Good morning,
Oh Thursday I ve bought a ticket to rise to Amsterdam on Friday. The problem is that when I needed it, the ticket somehow couldn t be use. 
I lost the train and I had to do a new ticket on the station. 
Why does it happen? (So I can avoid the mistake the next time) 
I would like to ask to have my money back. 
Please find attached the screenshot that I made yesterday.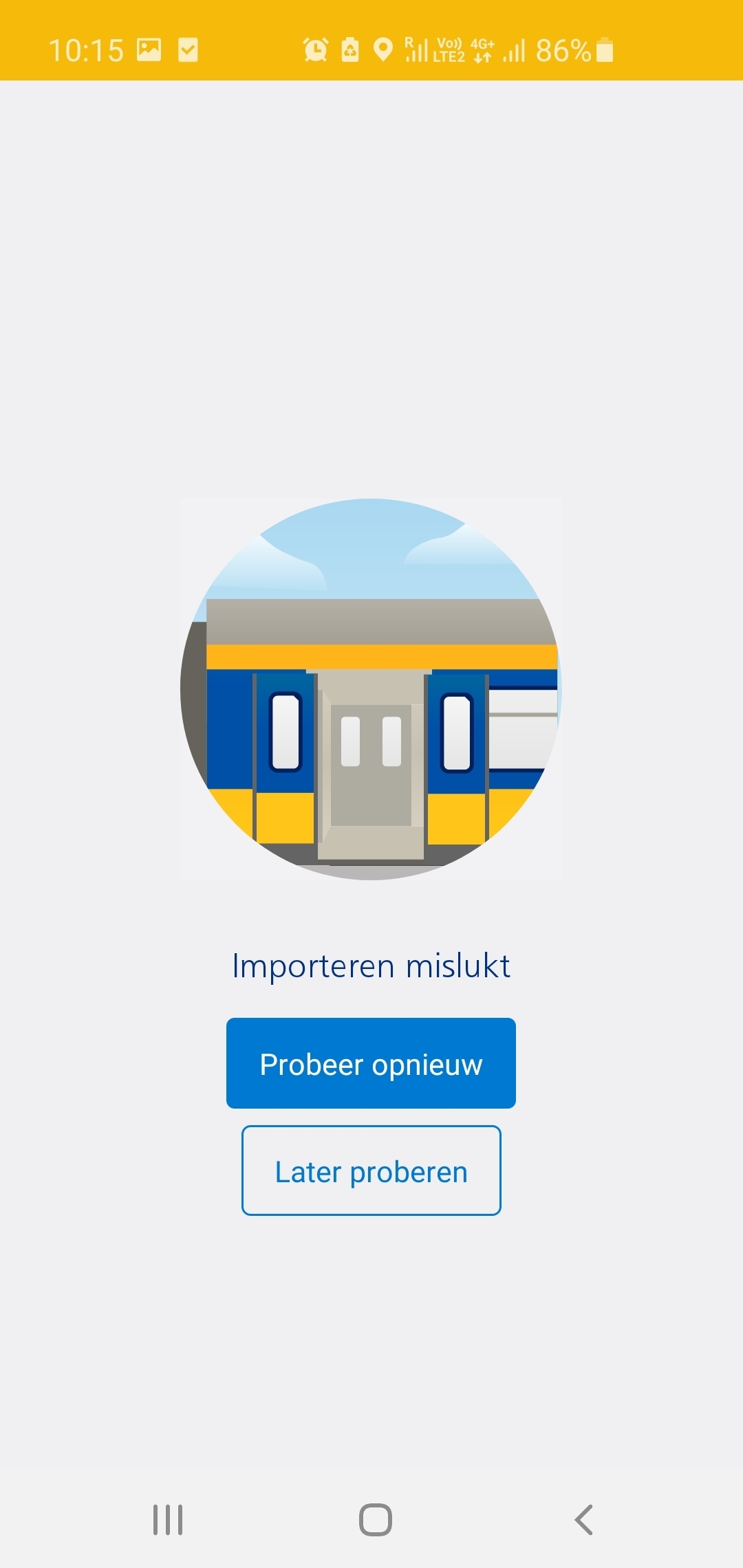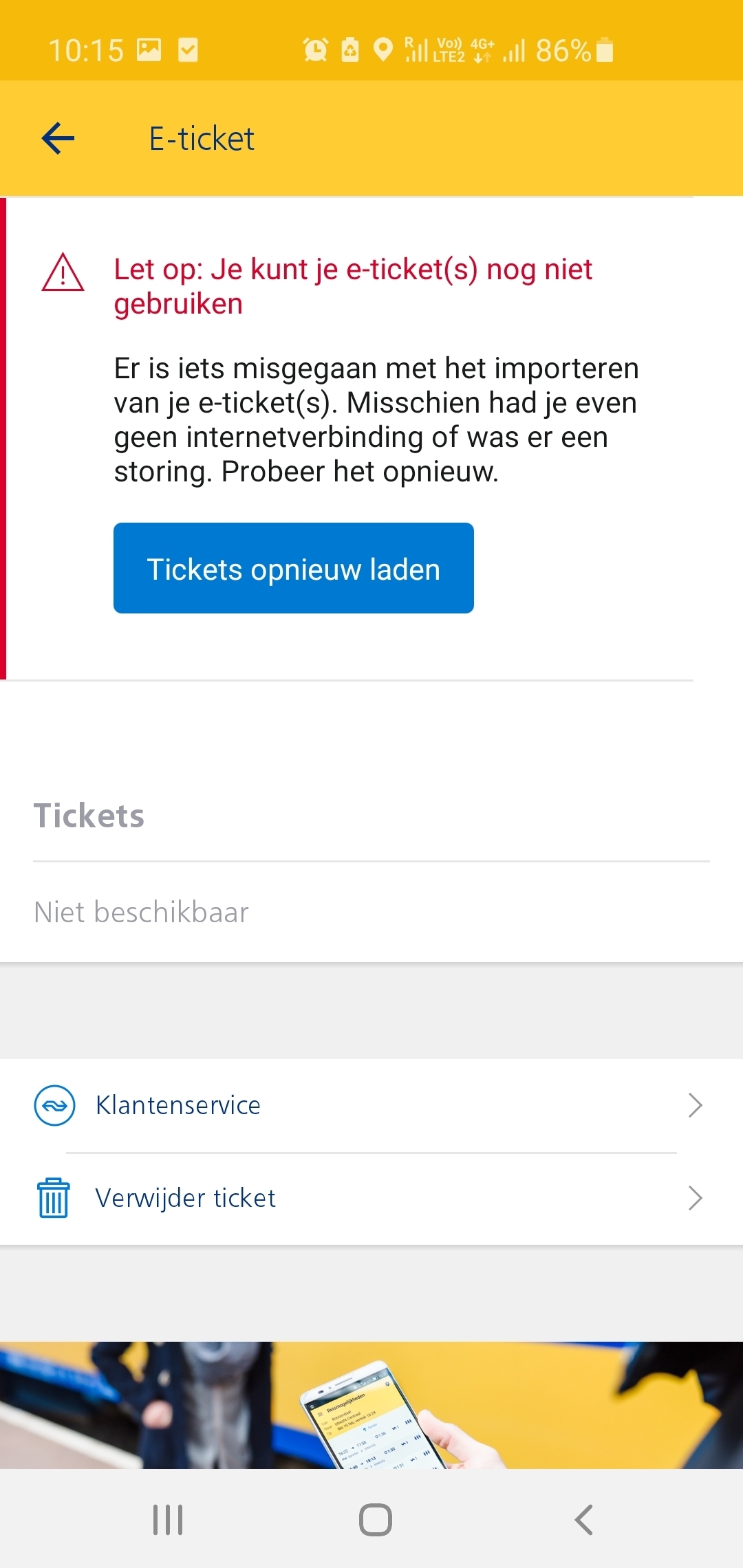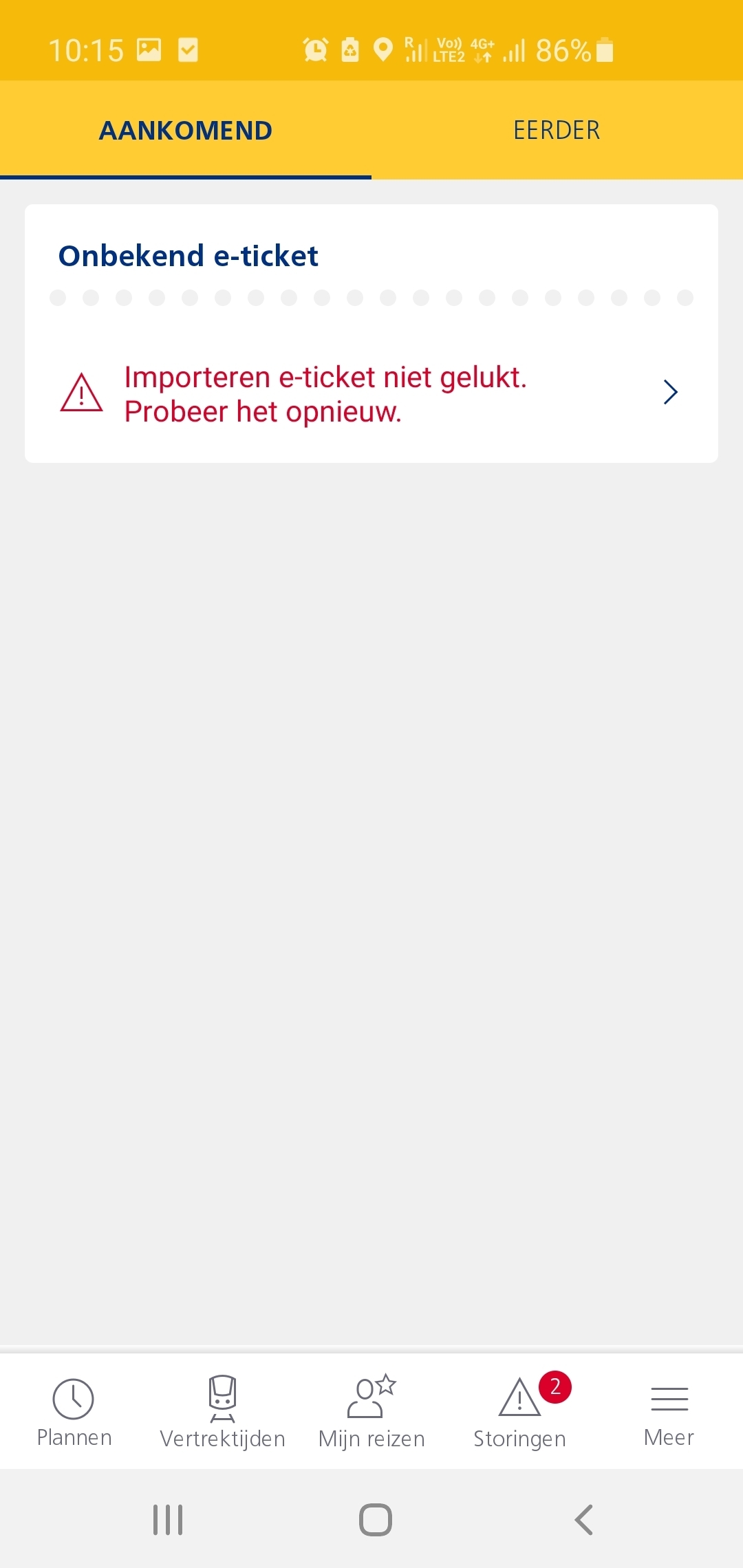 Thank you and have a good day.
Beste antwoord door Stijn NS 13 maart 2021, 13:17
Good afternoon Aari2 and welcome to the NS Community!
I'm sorry to read that you had problems loading the ticket into your app and that you purchased an extra ticket because of this. I'm afraid I don't have an answer to why it went wrong though, there can be different causes, like a temporary disruption or a hickup in your internet connection, as mentioned in the error message. If you are having this issue consistently I would recommend using the feedback option in the app itself to content the developers. You can find this option onder 'Meer' and then 'App support'.
In case it does happen again, you don't necessarily need to import an e-ticket into the NS App. You can also download the ticket onto your phone as a PDF file and use it that way.
As for getting your money back, you can contact our Customer Service for this and explain that you had to purchase a duplicated ticket due to this error. You can reach them by phone (030-7515155), Twitter, Facebook or start a Chat conversation (options 'Chat with NS').
Bekijk origineel