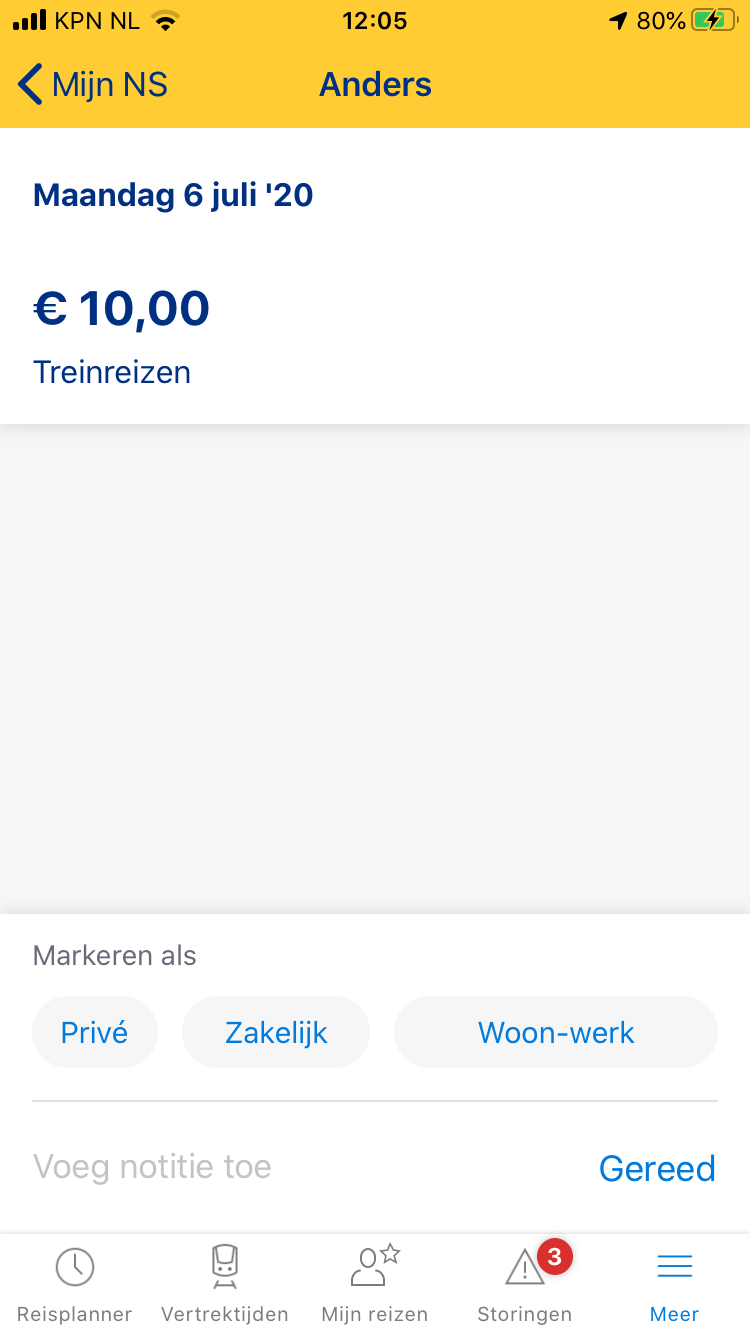 Hello
i had a trip from oss to almere
i did check in and check out
but i recived i must pay 10€ more
why?
Beste antwoord door Stijn NS 7 juli 2020, 13:25
Good afternoon Mehr20 and welcome to the NS Community!
Without having access to your transactions I'm afraid I can't give an exact explanation. I would recommend for you to contact our Customer Service. You can reach us via Facebook, Twitter, Chat (option 'Chat with NS') or phone (030-7515155). My colleagues can have a look at your transactions and figure out what went wrong.
I've also deleted one of your screenshots as it contained your OV-chipcard number which is personal information.
Bekijk origineel