Hi, I'm Mariano from Panama. I'll be traveling from Schiphol Airport to Nijmegen on August 5th. Now that I try to plan my trip with the NS App, I've noticed that there will be a planned work on that line. Could somebody explain me if that will affect my trip in the railway? Or Do I have to take a bus instead? I would really appreciate your help.
I share with you a screenshot of the information that I read on the app. Thanks.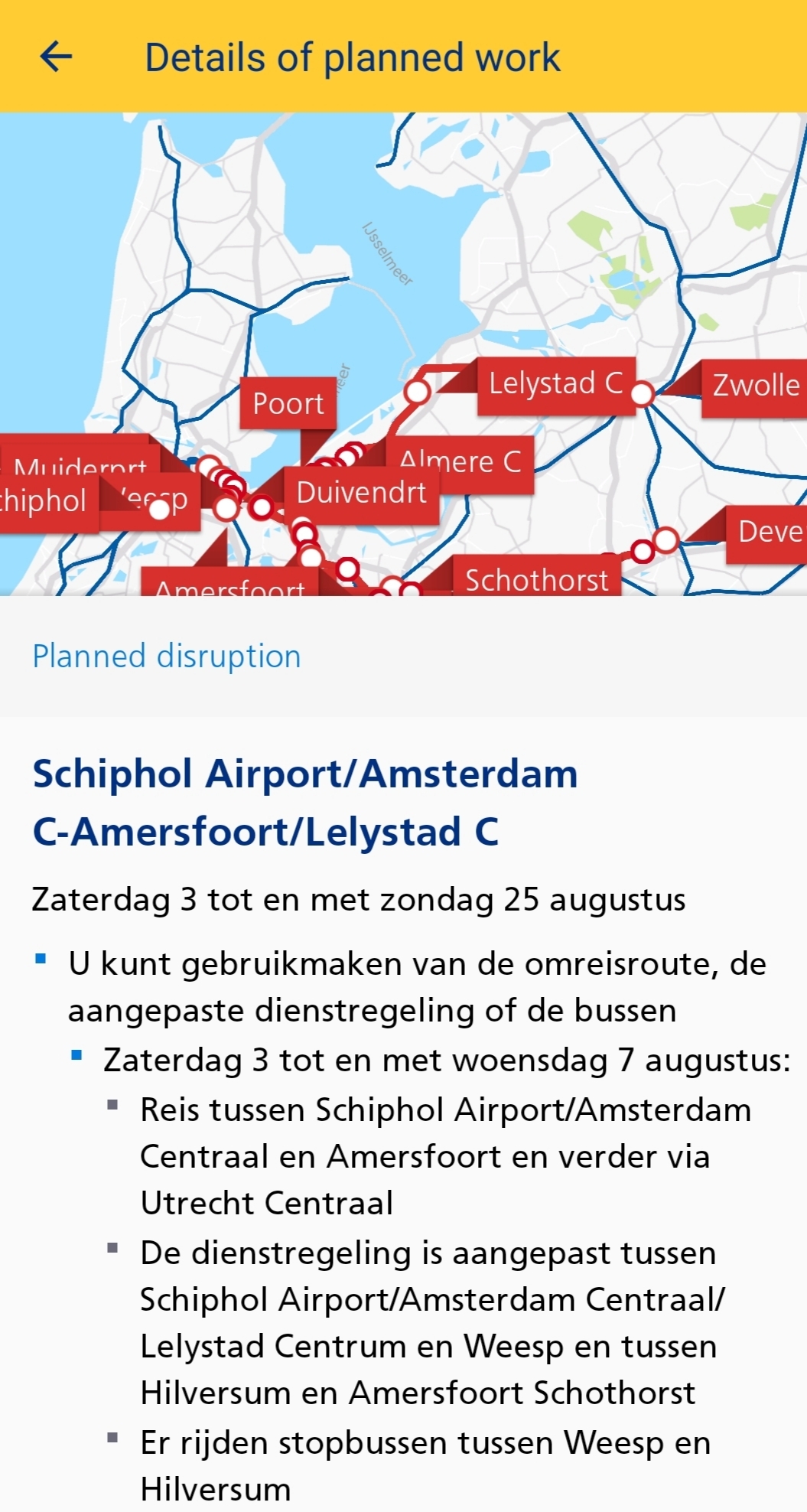 Beste antwoord door Julian 19 juli 2019, 06:21
The journey planner shows alterations only 10 days in advance, so I would advice you to plan your journey again next Friday, just to be sure that there aren't any other alterations.
Bekijk origineel