On 14 October I have to go from Emmen to Amsterdam Bijlmer Arena at 05:12. When I bought the ticket I saw that there is work between Lelystad C. Dronten - Zwolle.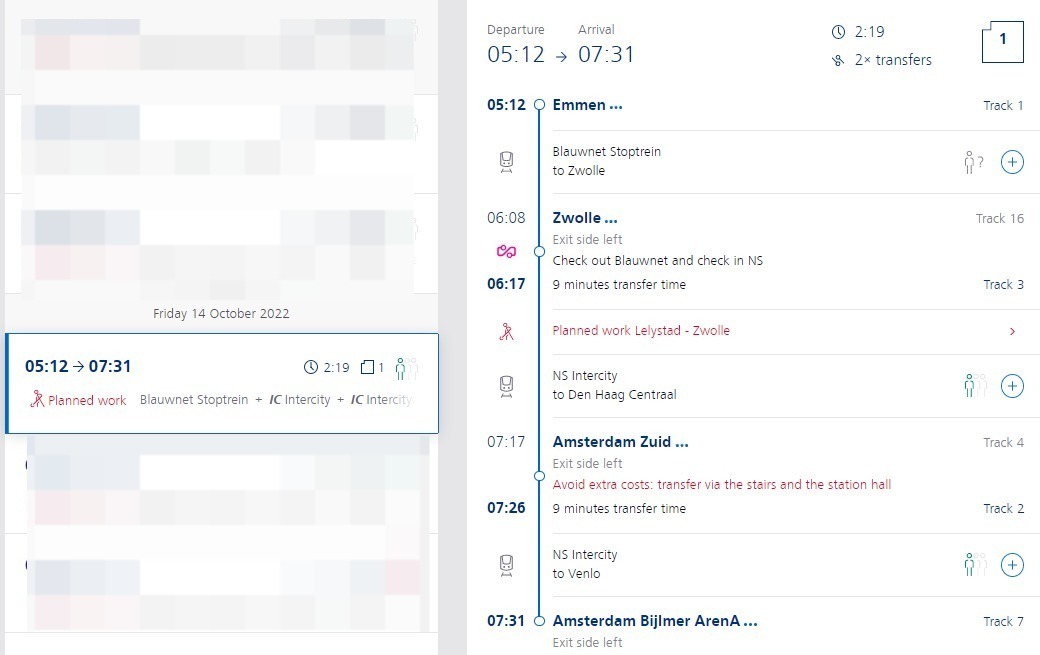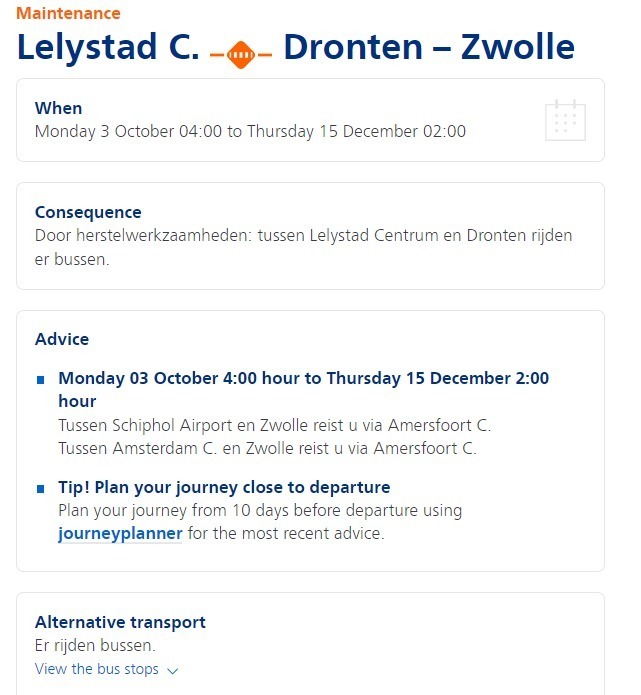 Does this mean that there will be problems when travelling? what solutions do you offer?
In the same way, would I arrive in Amsterdam at the corresponding time (07:31)?
I am from Spain and I don't know public transport very well, your answer would be of great help to me.